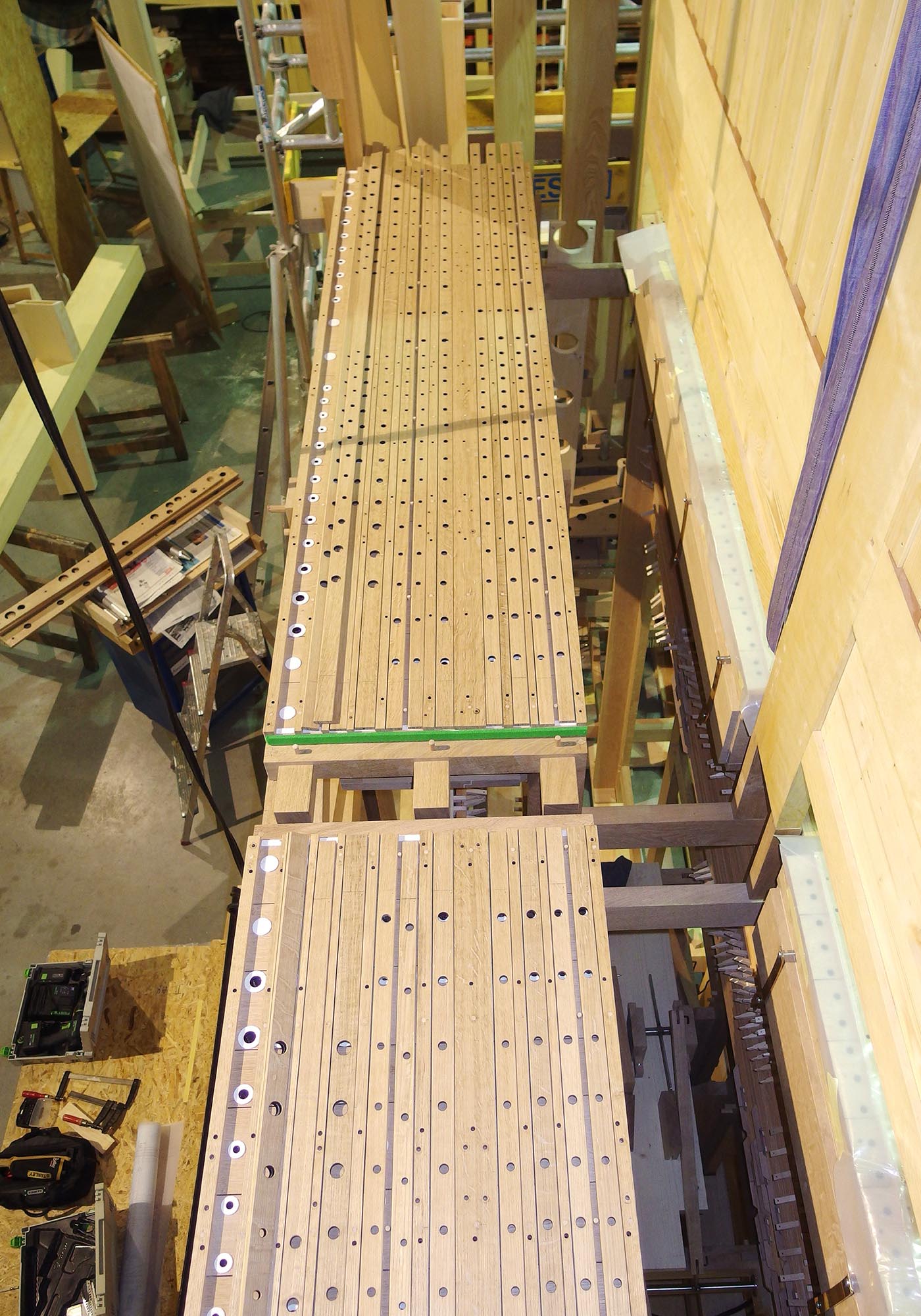 The effervescence
of the premises
Exchange and collaboration
In 2010, the organ builders undertook the furbishment of the new Eschau workshops themselves. The various parts of the workshop are designed to ensure an optimal work-flow and good communication between the members of staff.
With their spacious, single-storey premises, a comprehensive equipped machine room, casting facilities, and a 120m² by 13m high assembly room, the Muhleisen workshops provide an ideal setting for all types of organ building work.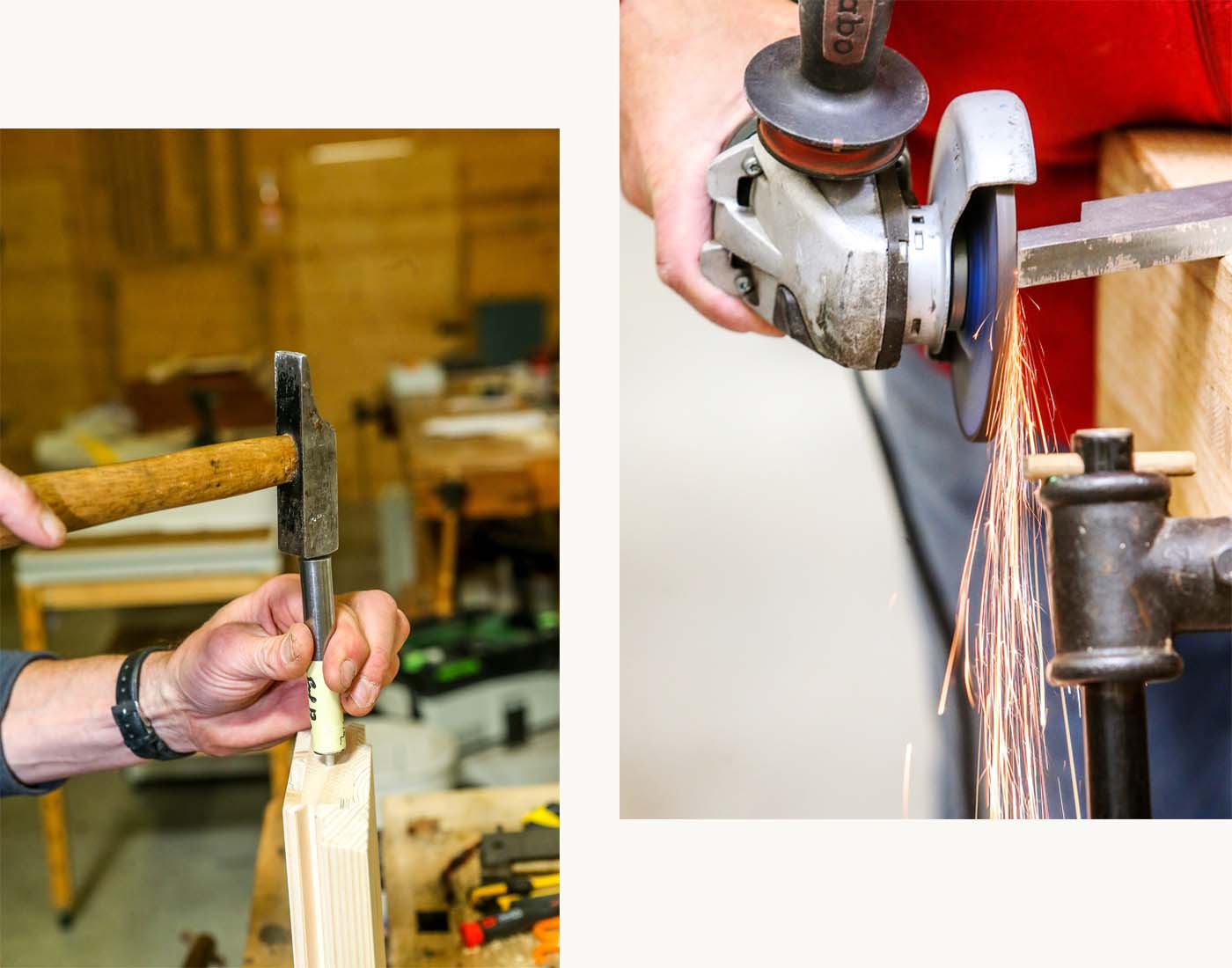 High quality equipment
Without resorting to a systematic modernism, we keep the historical means of production that have proved their worth while investing regularly in new equipment, affording work of high quality in an ideal environment. Continuous training in the field of safety at work is also an important focus.