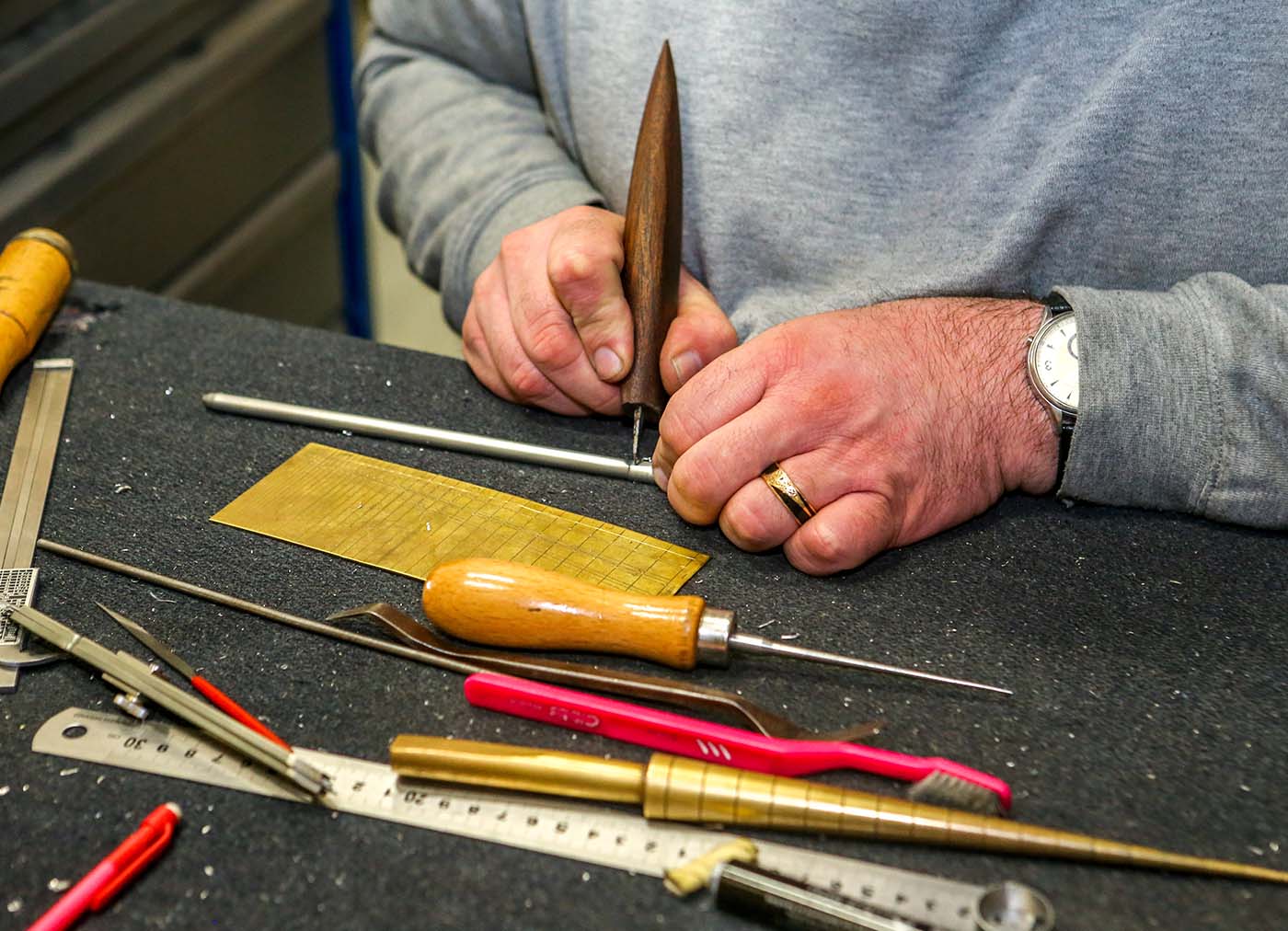 Voicing and Tuning
Process
It is the job of the voicers to determine the scales for each individual instrument. This exacting task demands extensive experience as well as comprehensive knowledge in various styles of organ building. The work is started following a visit to the site to determine the acoustics of the room, after which the scaling is calculated, with due regard to the limits imposed by the intended style of the organ. The scaling is calculated using the experience from previous organs built by the firm as well as with reference to relevant historic instruments.
The exceptional quality of our voicing is attested by a number of renowned organists.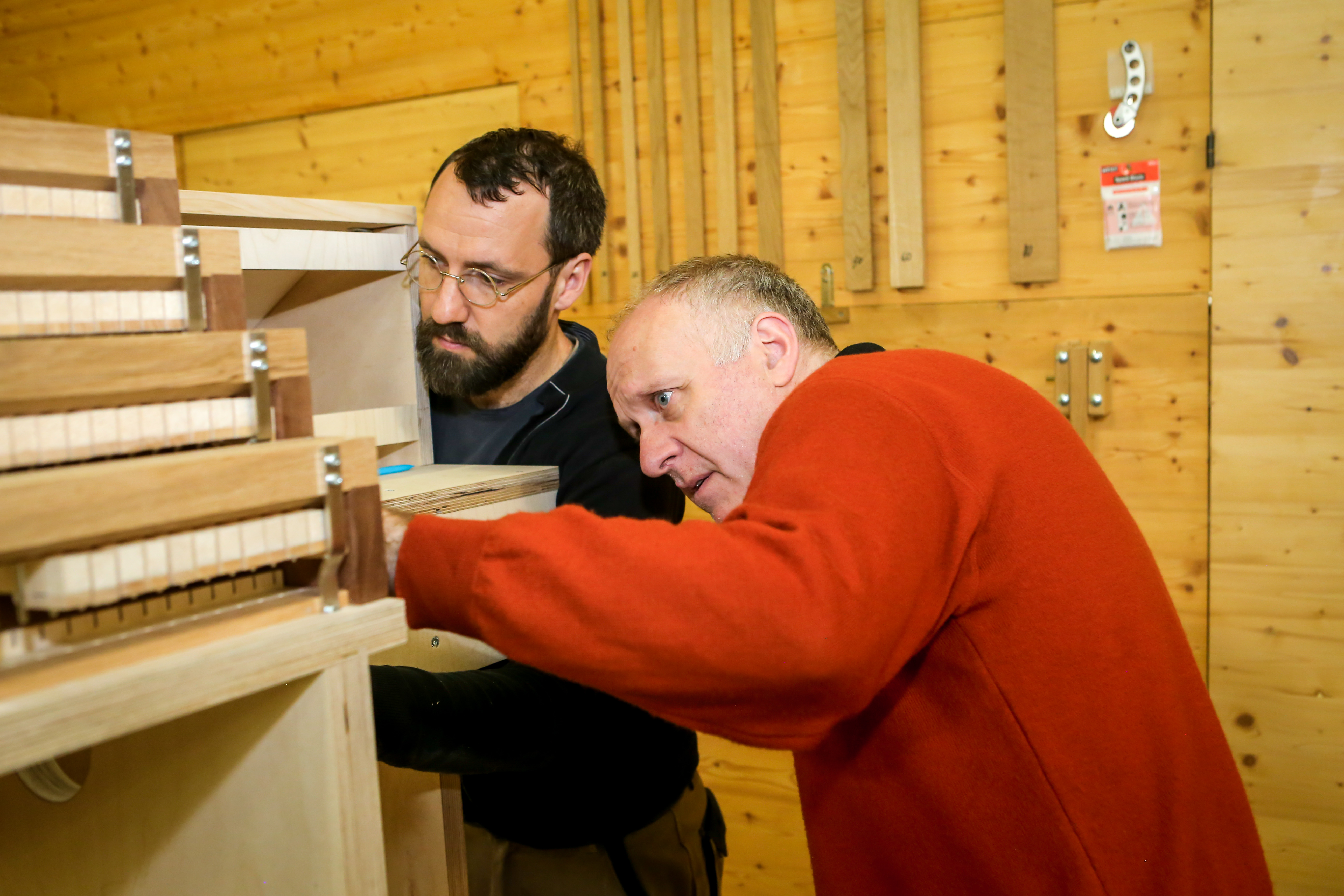 Delicate work
Whether in the work of solid wood, its derivatives, leather, various metals or even electronics, computers or pneumatics, the team cultivates a taste for work well done down to the smallest detail and a permanent but reasoned evolution.
Thanks to various collaborations with its colleagues, it is enriched by each sharing of experience to transmit an ancestral know-how.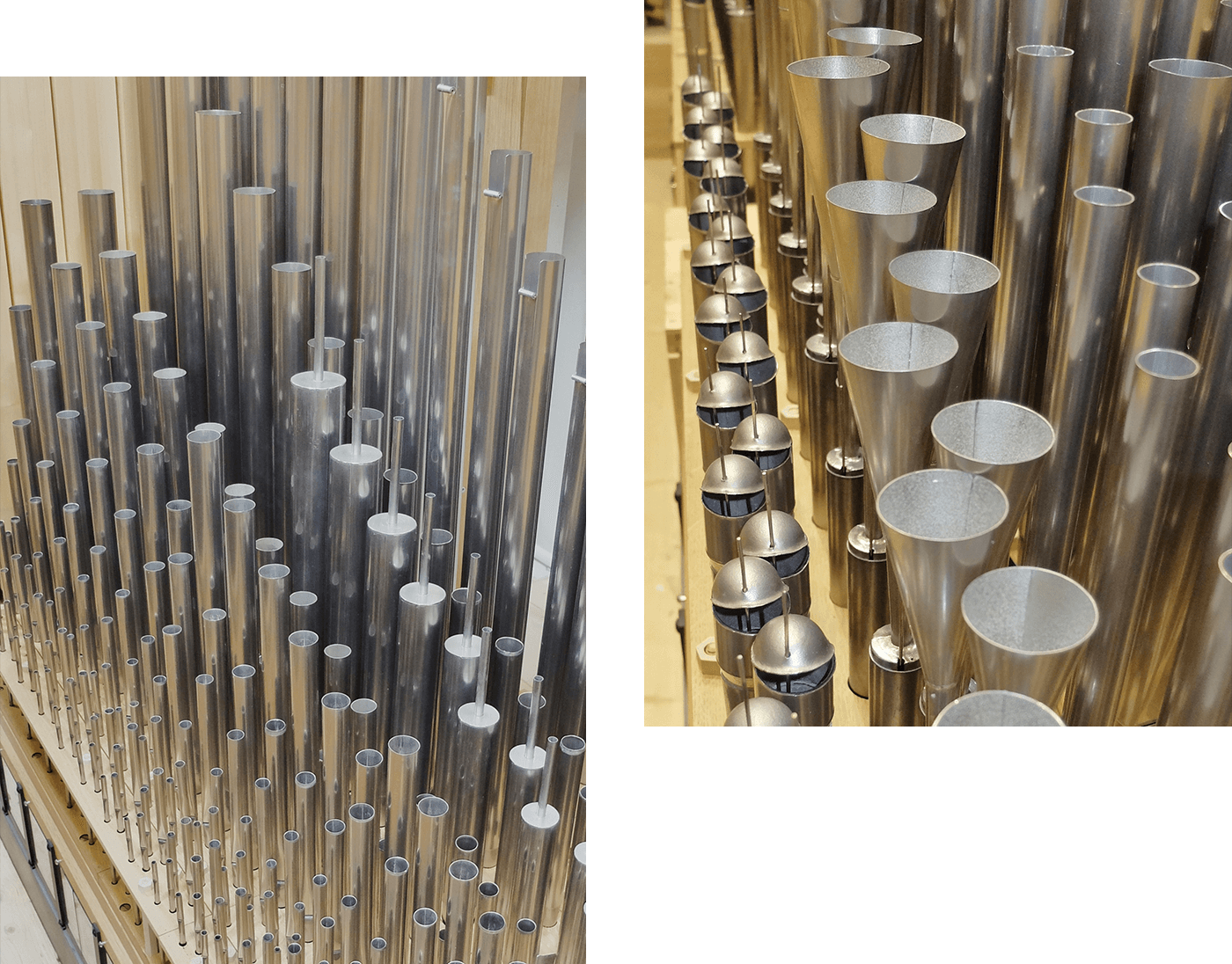 Between technology and harmony
Only the pre-voicing is accomplished in the workshops (trial notes, cut up the mouth, manual blowing). For the reed stops a pre-equalization is done on the voicing chest.
The on-site voicing is executed with particular attention, taking care to make each pipe speak in a clean and equal manner in the attacks and the character. The voicer gives each stop a personality and a particular equilibrium permitting solo usage.
The research of fundamentals and clarity permit the harmonious and lucid mix of all stop combinations. The flue chorus is upright and brilliant, without being aggressive.
Certification
In 2021, our company was certified by the German "TÜV" after a training course on "Mould and Fungi in Indoor Areas".
Awards
MUHLEISEN AWARDED
Over the years, several regional and national awards have been presented to the members of the Muhleisen team for their expertise and know-how. Grand Prix des Métiers d'Art
Awarded by the regional and departmental Grand Prix des Métiers d'Art in April 1992 in Strasbourg. Declared Best Craftsmen in France
As part of the XXI competition, awarded for the organ in Bad-Gandersheim. Competed after more than 19,000 hours of work, the medals were awarded at the Elysée Palace. Excellence of French expertise
The designation "Entreprise du Patrimoine Vivant" (EPV) is a State award established to recognise French companies with excellent craft and industrial abilities.