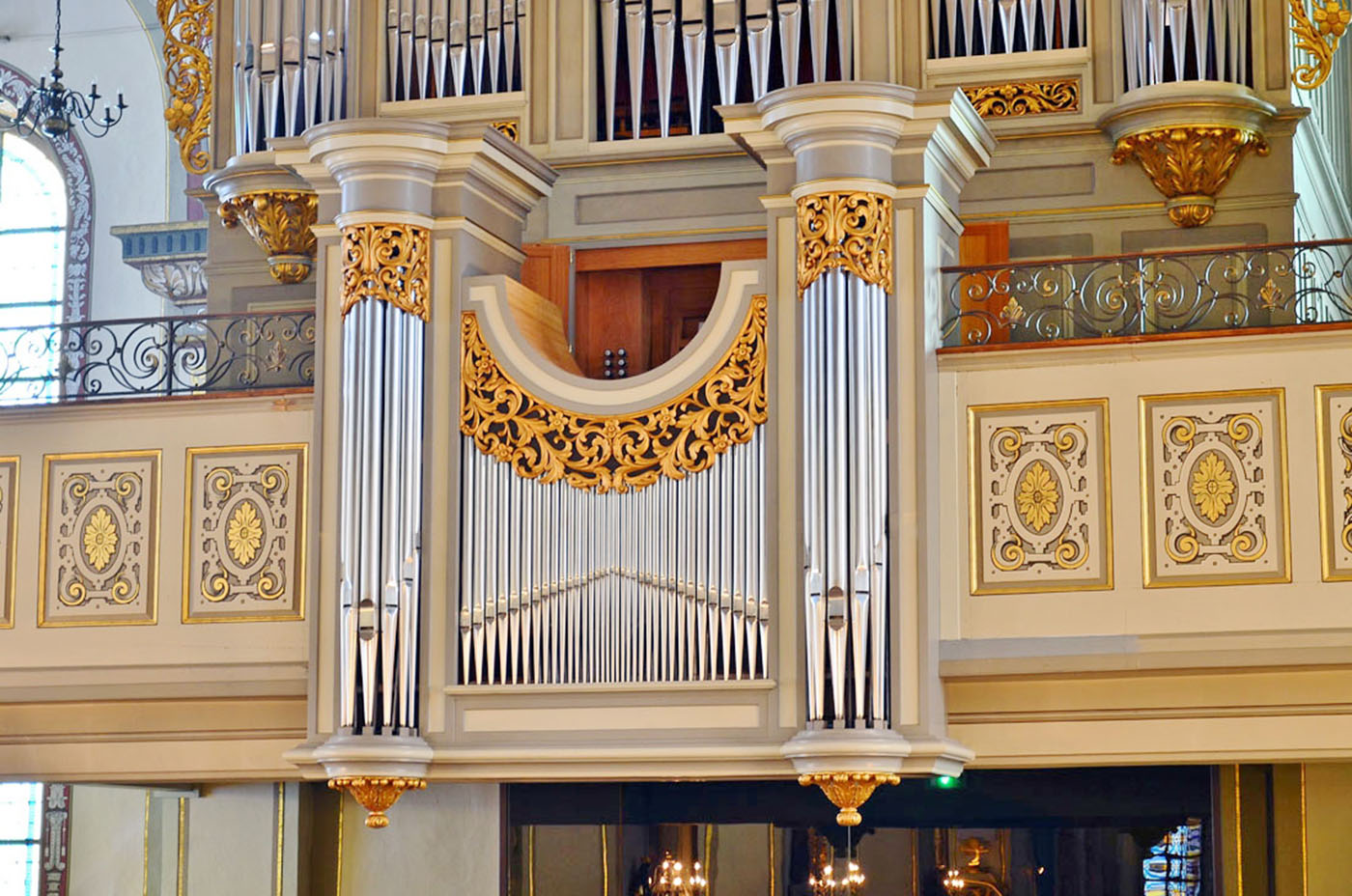 Addition of a "Rückpositiv" to Jungholtz-Thierenbach (F)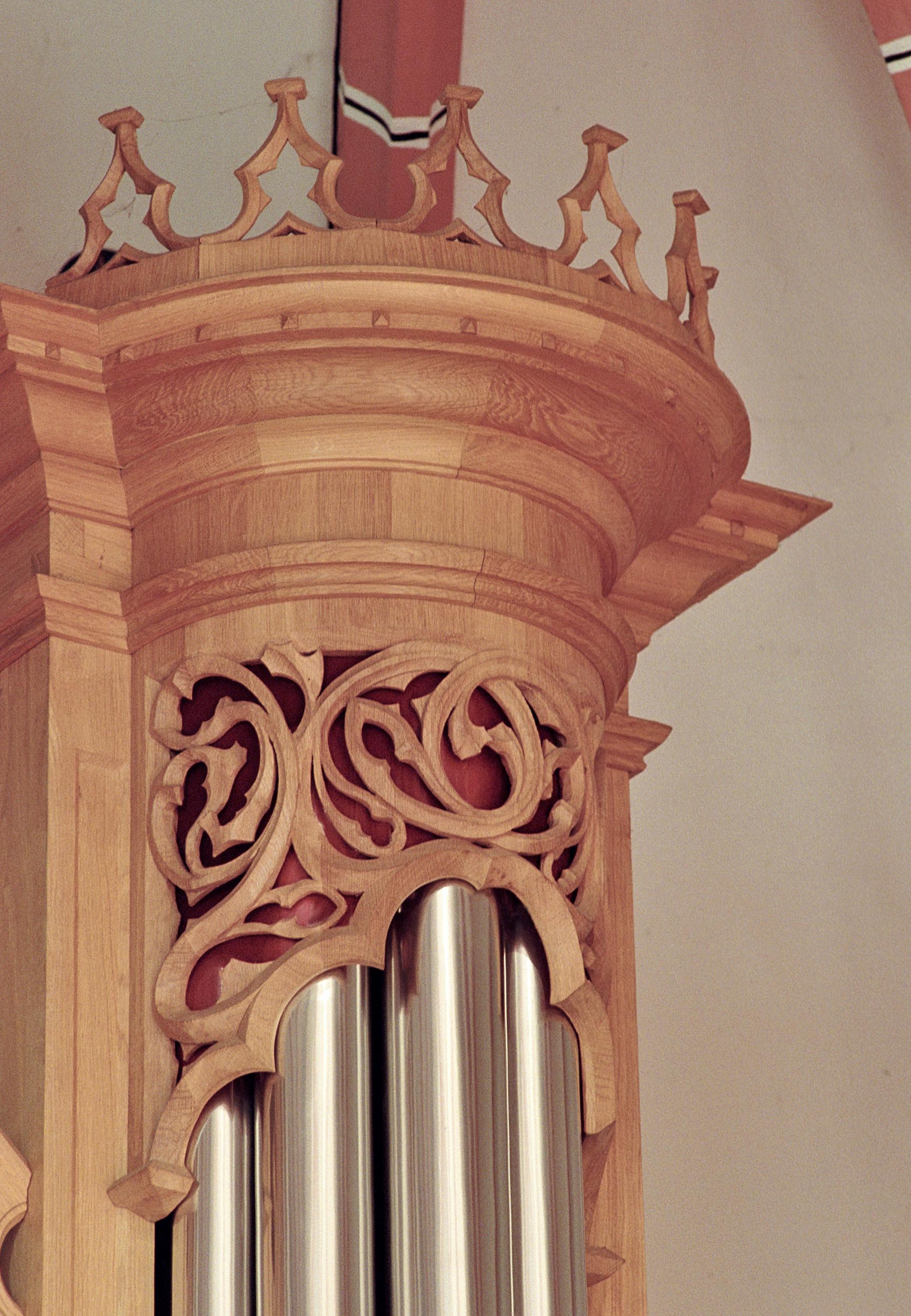 Instrument Design
Sometimes very traditional, sometimes resolutely modern
We like to vary the design of our instruments. Sometimes very traditional, sometimes resolutely modern, a very meticulous study is always carried out in agreement with the customer, or even architects and designers, to create the most suitable piece of furniture for the place and the wishes of future users.
The cases are preferably made of solid oak. The case designs are the result of a personalized work that takes into account the architecture of the building, the style and period of the instrument, the rules of harmonious proportions and a great experience in the field of the creation of new organs (more than 25 instruments of more than 10 stops in the last 15 years).
An unfailing desire to marry the visual aspect of the instrument with its architectural environment.
The joints are traditional dovetail, tenon and mortise joints. The individual elements are pegged together. The removable doors and panels are fixed with self-tightening wooden wedges to avoid vibrations. Each case has a structural and sound function. The frames, panels, solid oak doors and ceilings (most often made of fir) give the cases an excellent resonance. The design of the organ with self-supporting case and solid wood sole frame ensures the flatness and stability of all the windchests and mechanic parts. This technique is an important element of reliability.
Soft woods are treated against the worm with natural products. All the wooden parts of the organ are finished by hand (planed and scraped) then waxed with natural beeswax or hard oiled.
The pipe shades, bases and other richly carved ornaments are made in our workshops or by local craftsmen, in perfect harmony with the rest of the case. Occasionally we are also called upon to design the gallery for the organ.