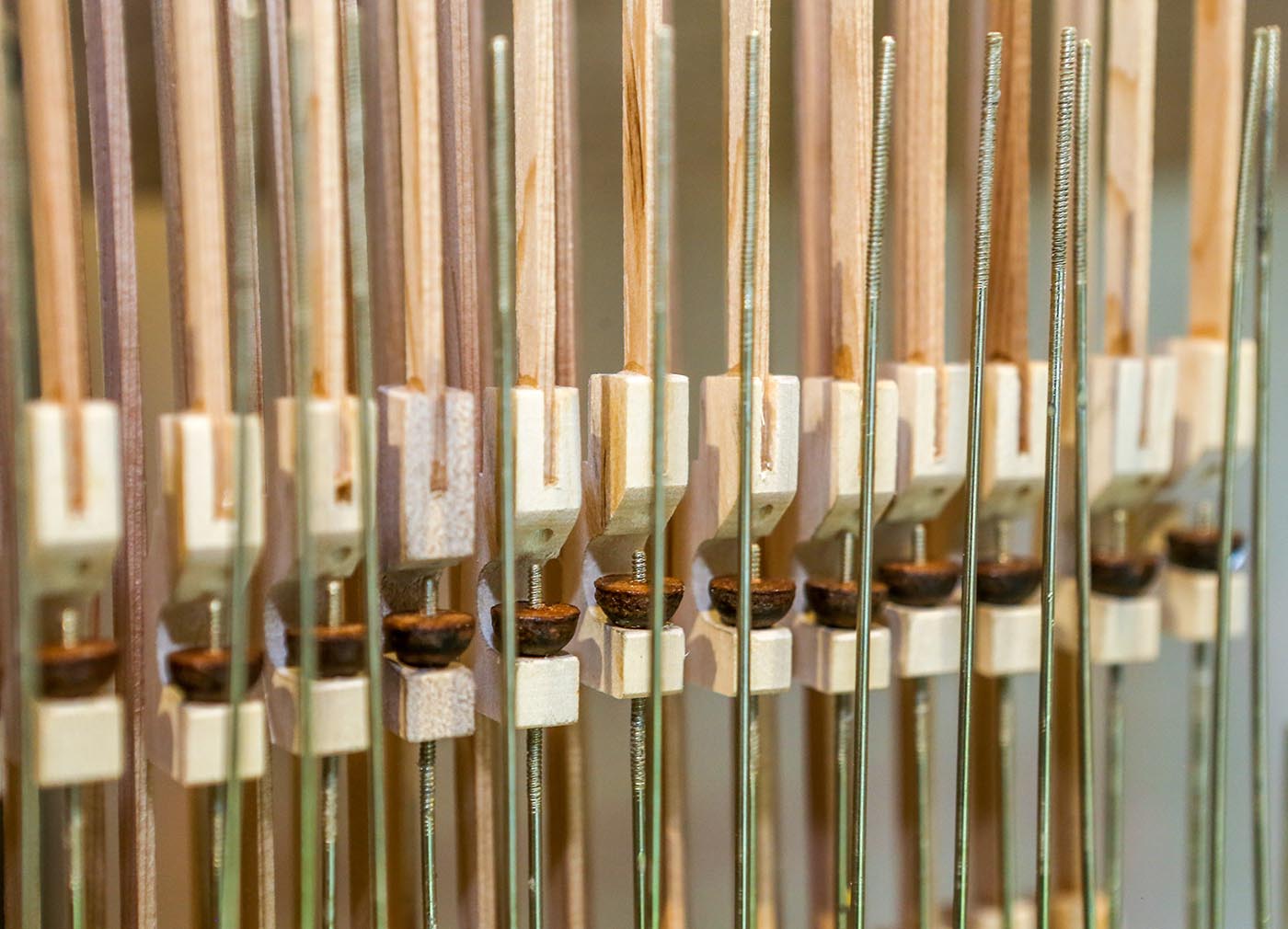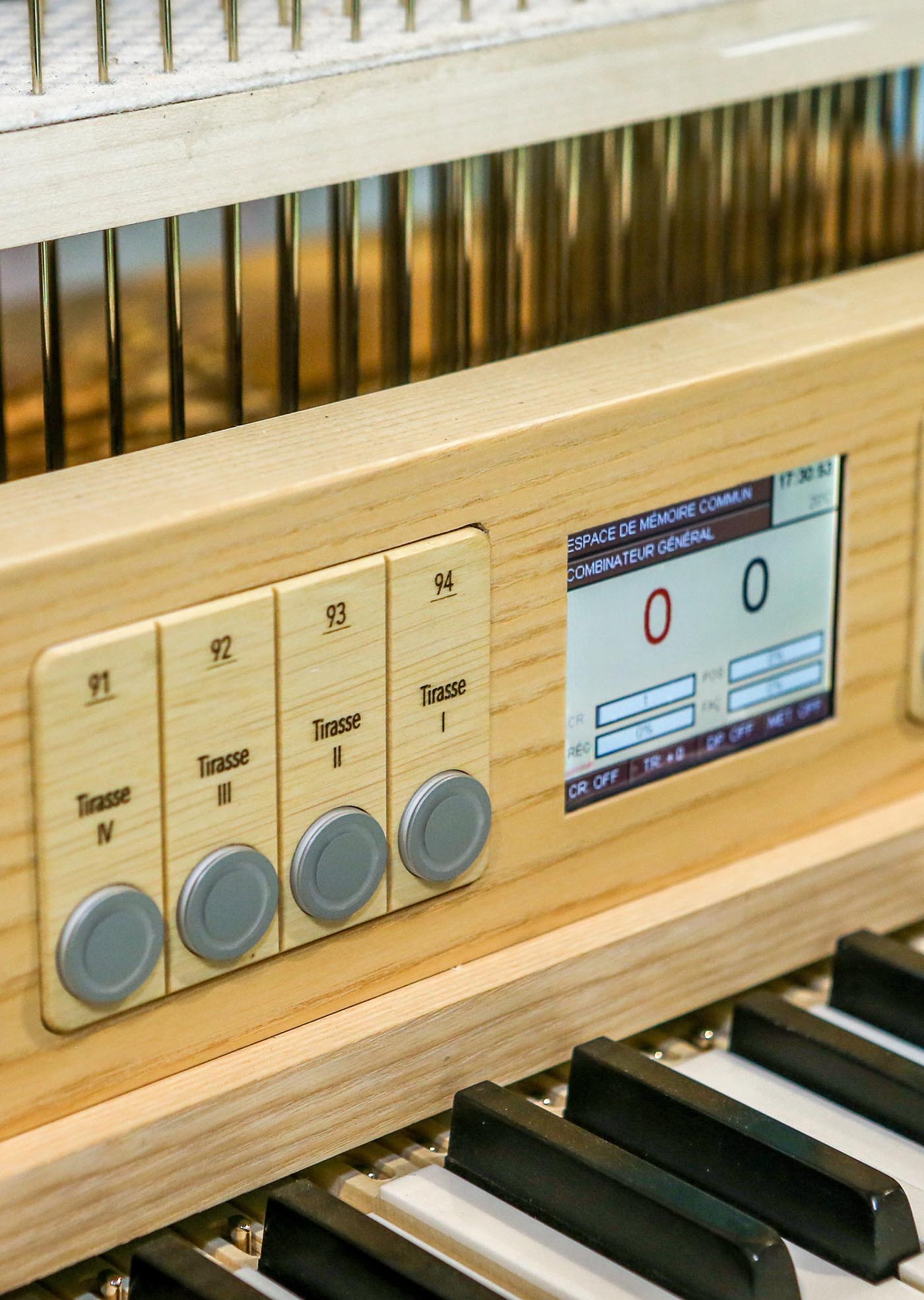 Ergonomics as a guideline
Exquisite timber and finishes
The keyboards are preferably entirely manufactured in our workshops, in mountain spruce. They have a division derived from the Baroque divisions. The keys are covered with ebony or bone depending on the style of the instrument.
Patterns can inlaid on the keyboard cheeks. The pediments of naturals can be decorated. The keys are guided in the old-fashioned way: a central axis guides the key through a fitted mortise without a seal (no risk of wear).
Building trust with organists, quality materials, reliable mechanics.
Almost all consoles are en fenêtre – to facilitate the employment of suspended key action – but we also build other types such as reversed consoles or consoles built on the side of the organ.
All the backfalls for the couplers are made of wood (cedar or oak), the buttons are made of leather, the wires are made of tinned brass (to avoid oxidation due to the tannin in the leather). Stickers are made of pine.
The parallel pedalboards can be flat or slightly concave; they are made of solid oak. In baroque organs, the sharps are made with overhanging fronts.