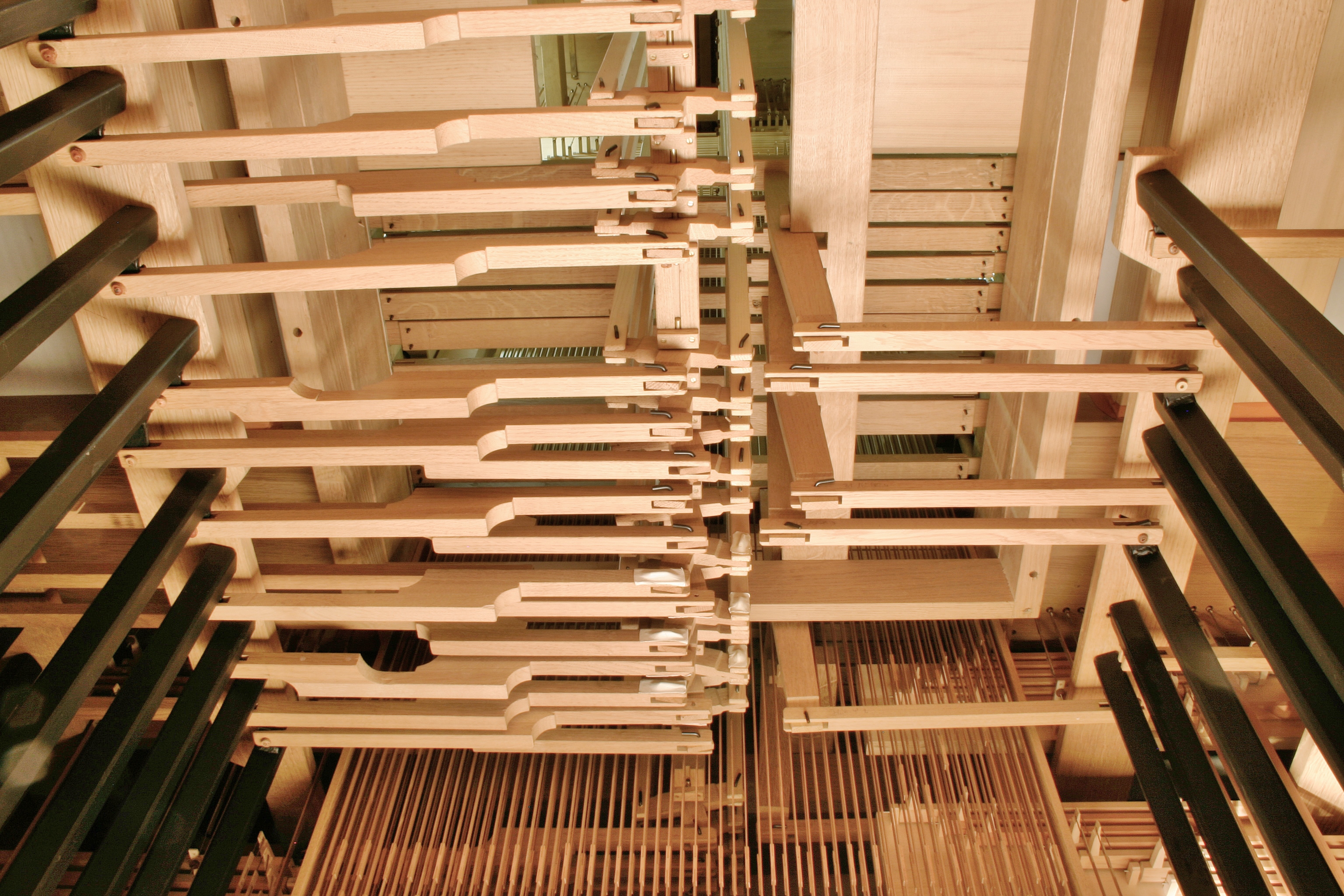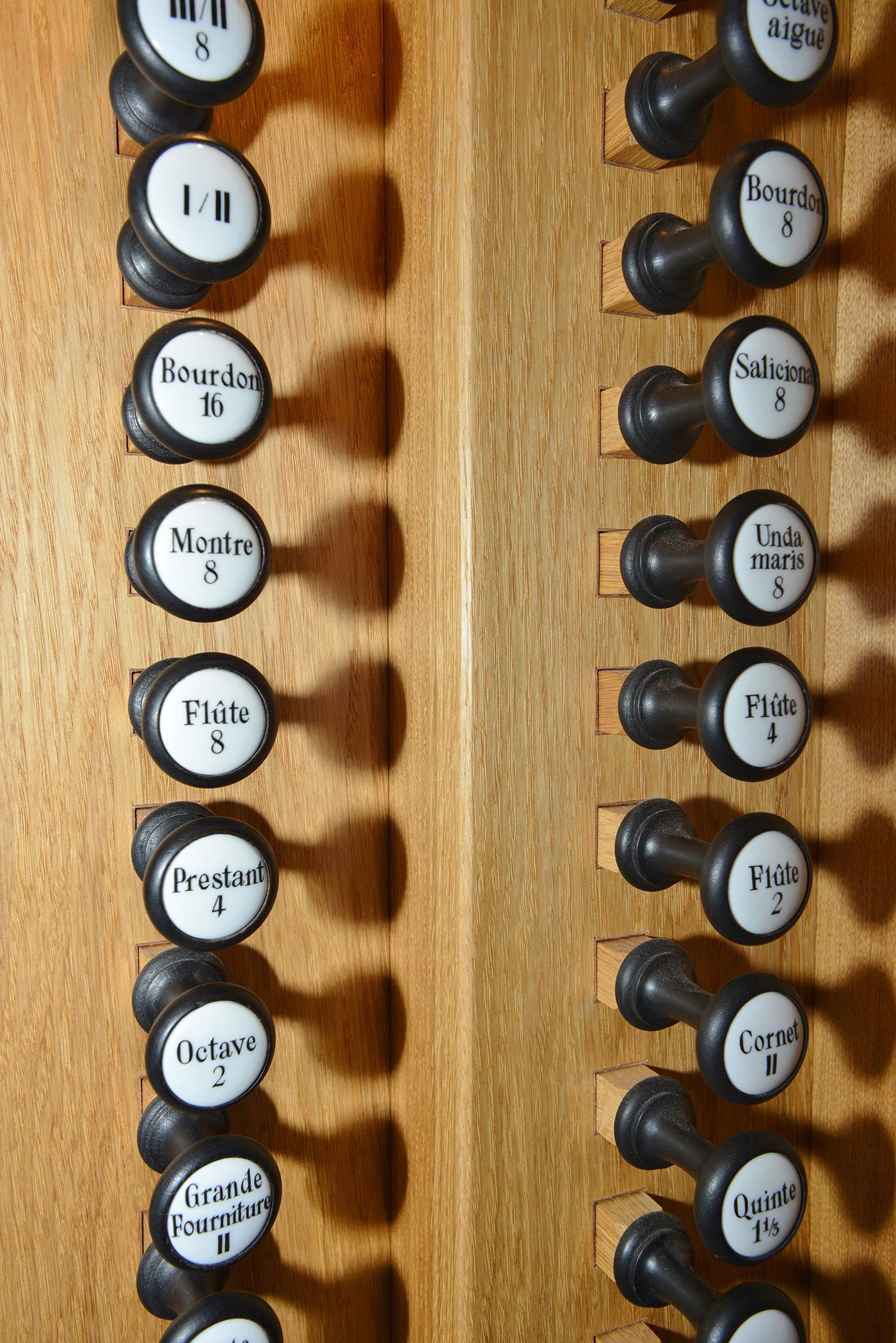 Mechanically or with pneumatic assistance: robustness with precision
Longevity, quiet operation
The stop action is usually mechanical. In addition, if required, we are able to add an electronic capture system and pneumatic pistons (a speciality of our company) to the mechanical drawstop action. For baroque instruments, we have developed a fully programmable mechanical system for free combinations.
Traditional mechanics or with pneumatic assistance (speciality of our house, a leader in this field)
The frames are made of oak, the rollers are either octagonal in oak with wrought iron arms or iron, depending on the available space. The same applies to levers made of oak or iron. The brass pins are inserted into the holes.
The oak drawstop rods have a square section. The knobs are turned to traditional patterns. The names of the stops are handwritten on parchment or paper labels, or engraved on bone or wooden plates.