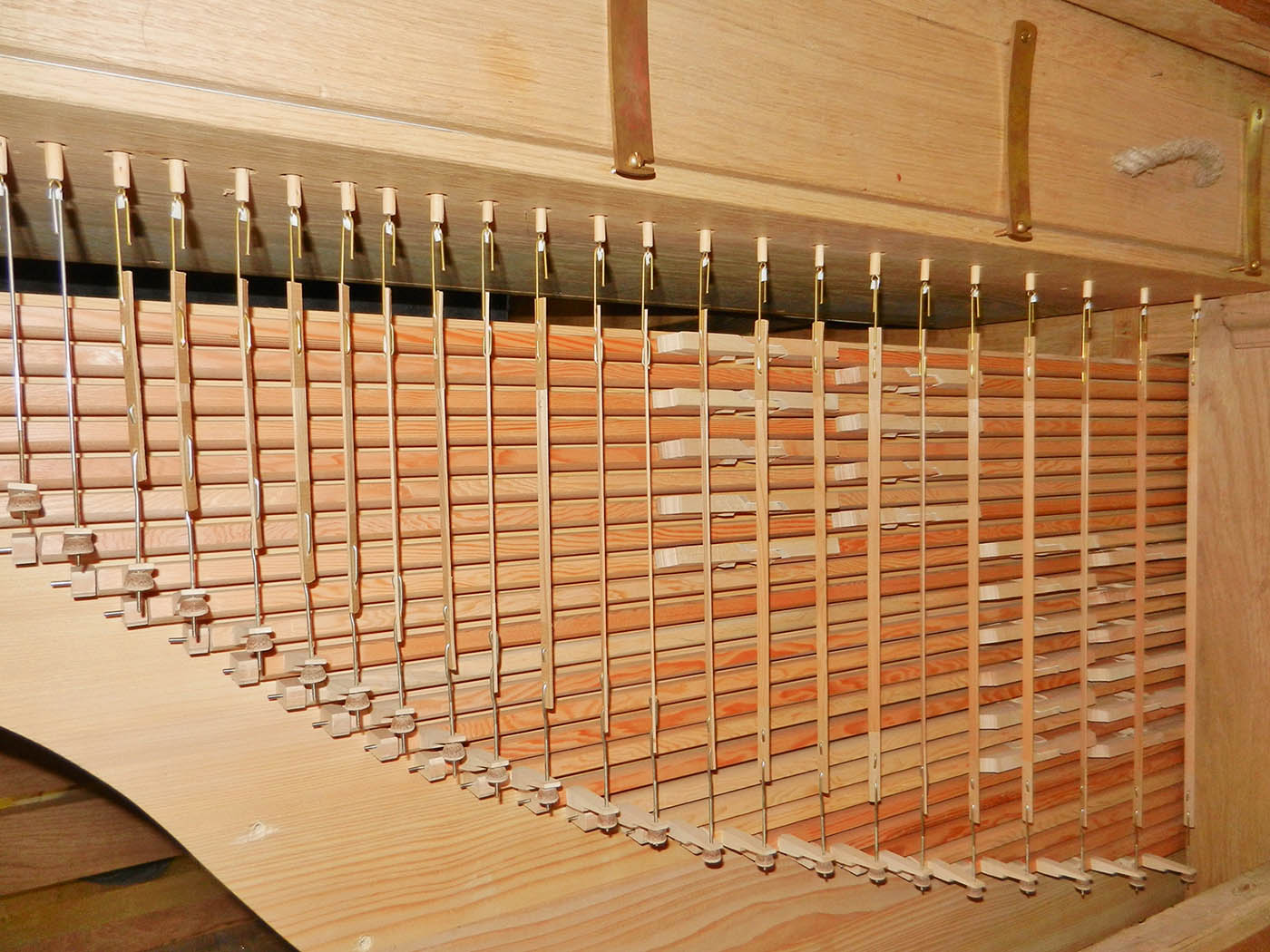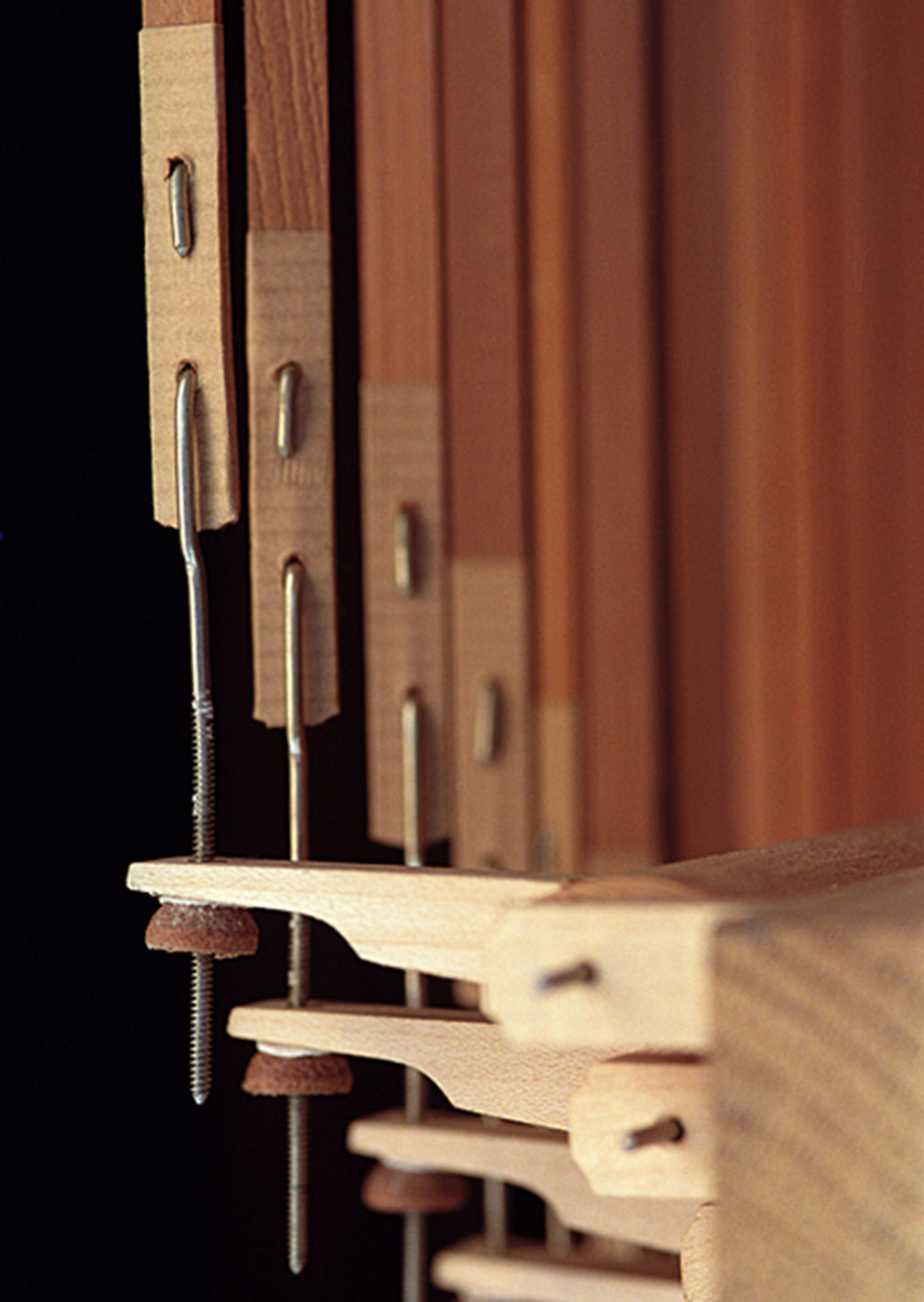 Variety of technology (timber, metal, playing aids)
Precision, response, reliability
The rollerboards are made of fir, the rollers and roller arms of wood. The rollerboard studs are glued into the frame, and the holes are lined either with a graphited hard leather insert or with a self-regulating teflon insert. The roller bearings are made from stainless steel, milled to an accuracy of 0.02mm
The trackers are made of light cedar, the wires of tinned brass (to avoid oxidation), the ends of the trackers are reinforced with paper or parchment, depending on the style of the organ.
Actions designed to be as direct as possible, light and elegant to the touch and silent in playing.
The square beams are made of solid wood.
The pull-down wires are only folded over during on-site assembly so that they can be adjusted without play in the respective holes. The absence of a bushing makes the touch more precise and direct. Alternatively, clip-on solutions can also be implemented.
In the case of long tracker runs, a self-regulating floating beam system ensures the depth of touch remains constant, regardless of climatic conditions.
On site, great care is taken in adjusting the pallet springs to ensure a smooth and regular touch.