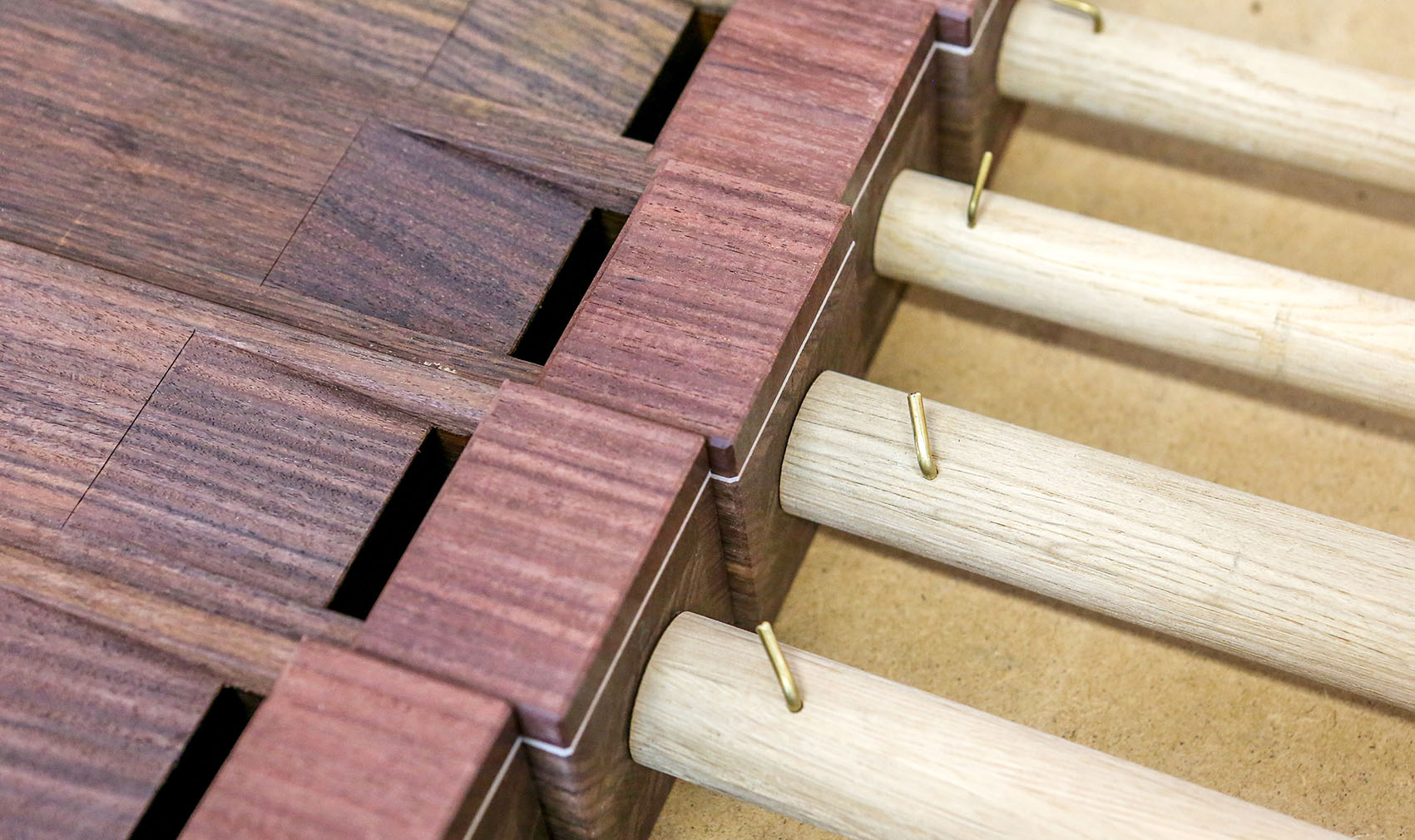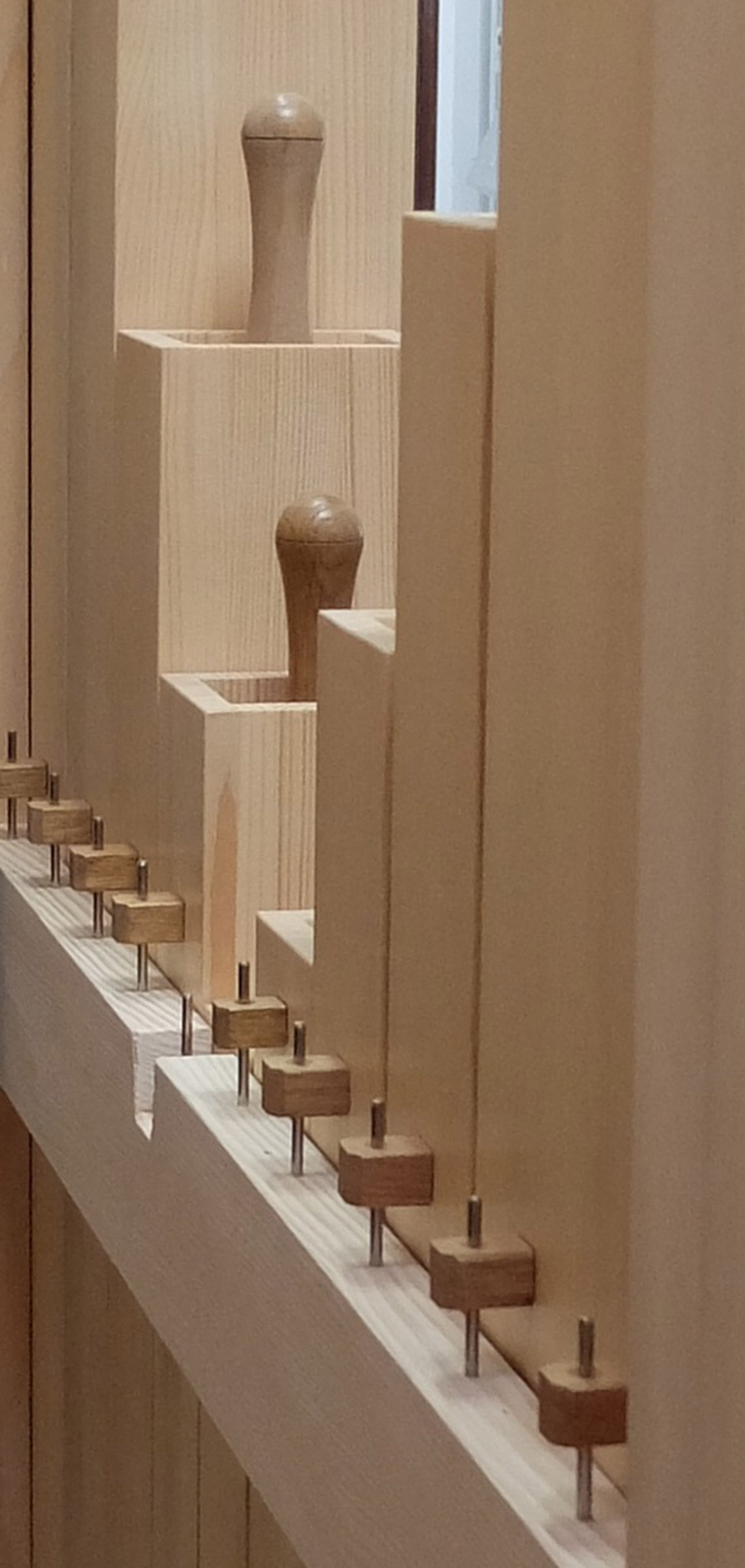 Carefully selected timber
Oak, spruce, palisander…
Pipes are made of prime timber (oak or fine spruce).
The pipes are sized on the inside to ensure a perfect seal at all times.
The blocks are made using end-grain timber.
The stoppers are also made of end-grain timber and are sealed with fine felt and sheep-skin. The stopper handles are to a design unique to our workshop.
Elegant speech characteristics, careful sealing, top quality timber, everything contributes to the best possible sound.
The caps are glued with paper and not screwed.
Great care is taken in the finishing of the bevels and flues to ensure a natural and elegant speech.
The pipes are stayed with dovetailing, which prevents rattling and ensures good resonance right into the organ casework.
Some reed stops have wooden blocks and sometimes even wooden boots (Regal, Posaune,…).