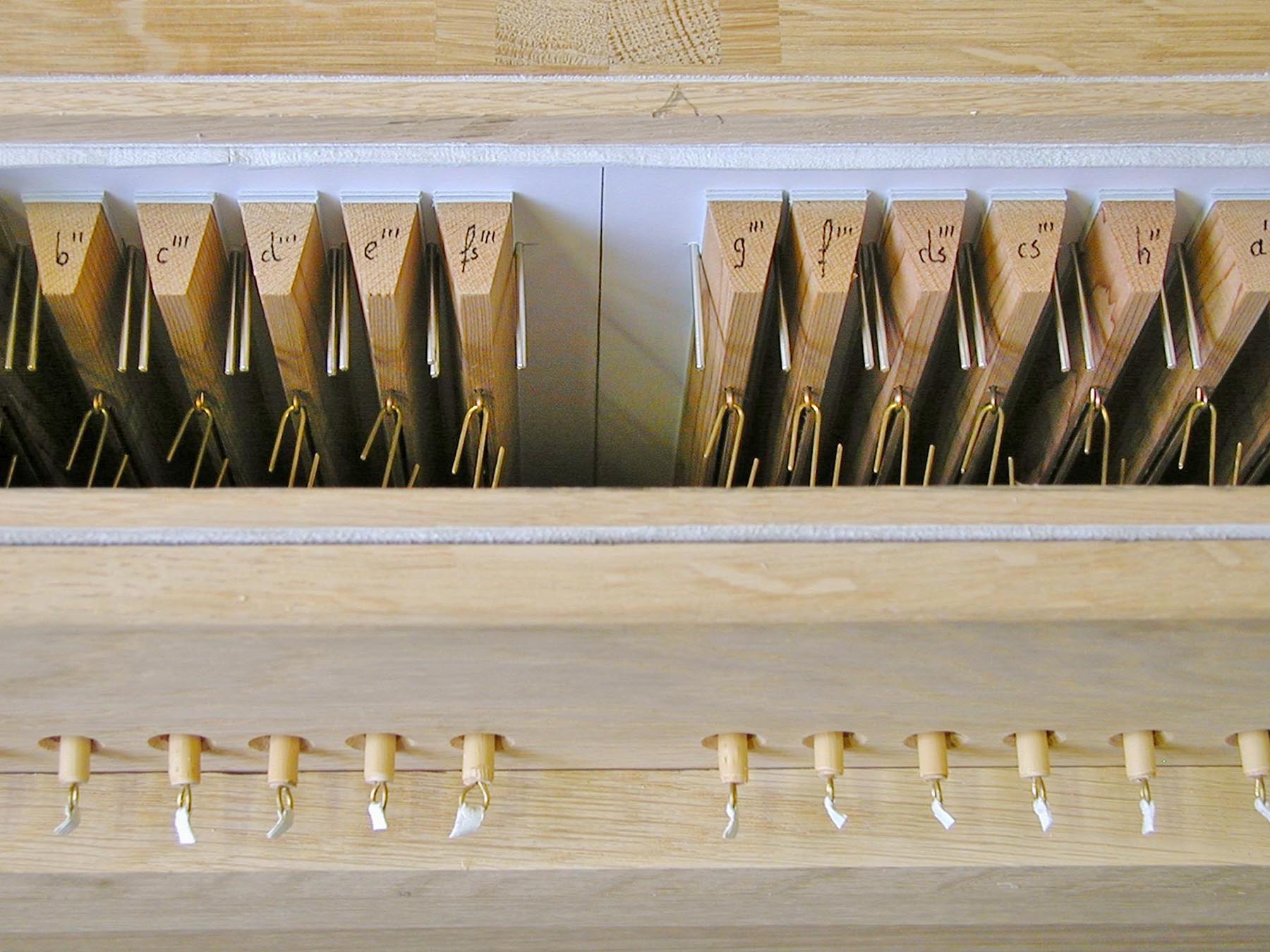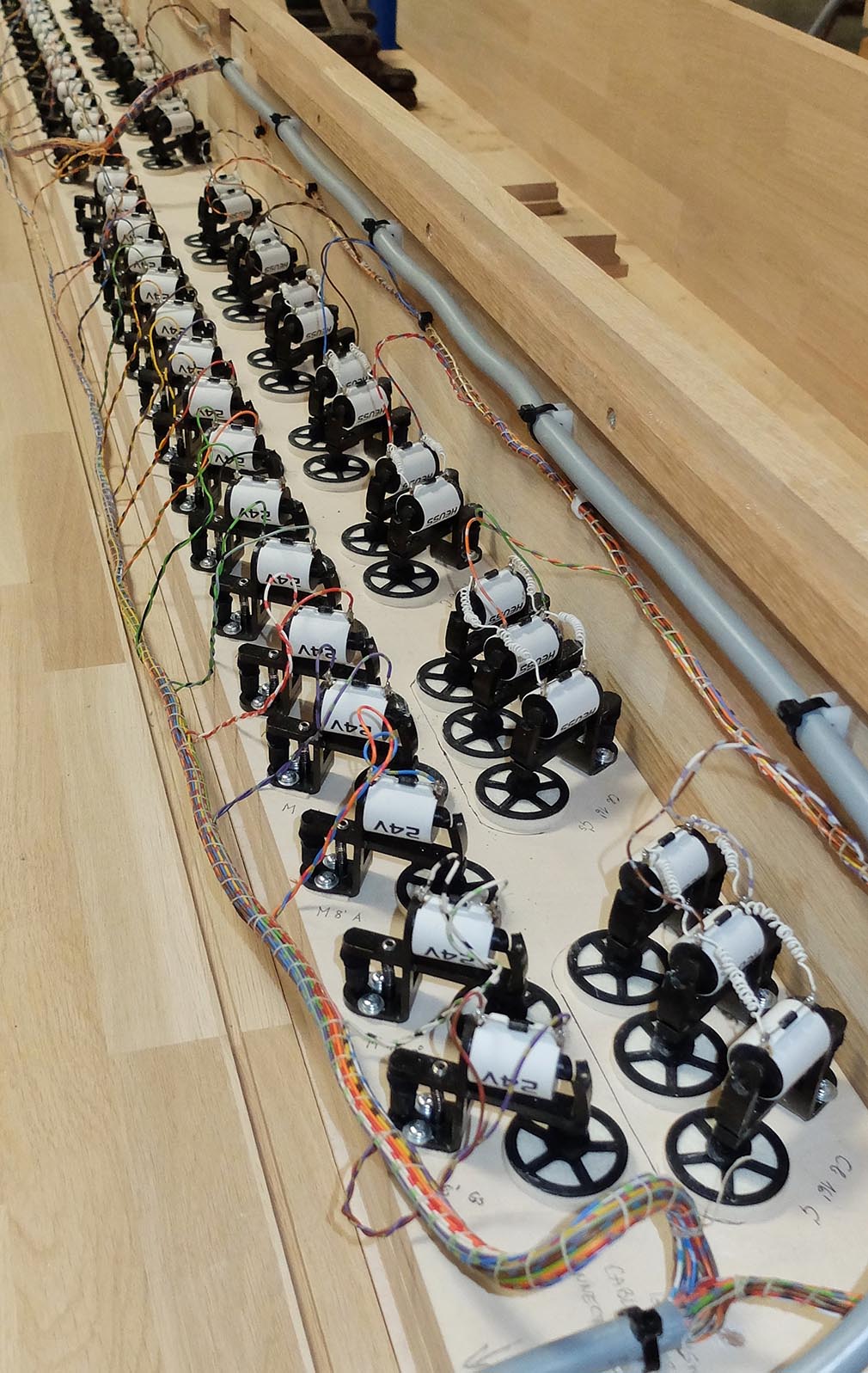 Mastery of various techniques employed according to the demands of the projects
Traditional solid oak or mixed techniques based on birch plywood
They are of traditional craftsmanship, with bars and slides. grids, bearers, wells, upper-boards and pipe racks are made of solid solid oak. The frames are assembled with dovetail joints, the bars are fixed into slots in the grid sides. The table is made of prime oak planks, separated by expansion joints.
For large projects or where a lilited delivery time is requested, a construction based on high-quality birch plywood can be used for the grids. For instruments with electric traction, we integrate the best actuators on the market.
Extreme care in the making of the windchests: the centrepiece of the instrument.
The pallets are made of cedar, with glued hinges at the tails. This lightweight wood has a positive influence on the touch and is insensitive to climatic variations. The pallets are leathered with a premium double sheepskin and seal on the oak let-in bars. The dimensions of the pallets and bars are carefully optimized to obtain a pleasant and regular touch. The surface not in the the pallet box is sealed with thick sheepskin.
The pull-down seals are made of goatskin, pierced by a brass hook held by a piece of hollow wicker-wood. The pallet springs are made of galvanized steel.
The windtightness of the wind chest (essential for a stable tuning) is ensured on the one hand by the use of multi-part toe boards, and on the other hand by sealing discs made of cloth coated with lint-free, short-fibre felt, of regular thickness and slightly compressible (Liegelind). The toe boards are held in place by special screws with extra large heads and deep threads. Toe board holes and pipe racks are branded to prevent oxidation of the pipes.