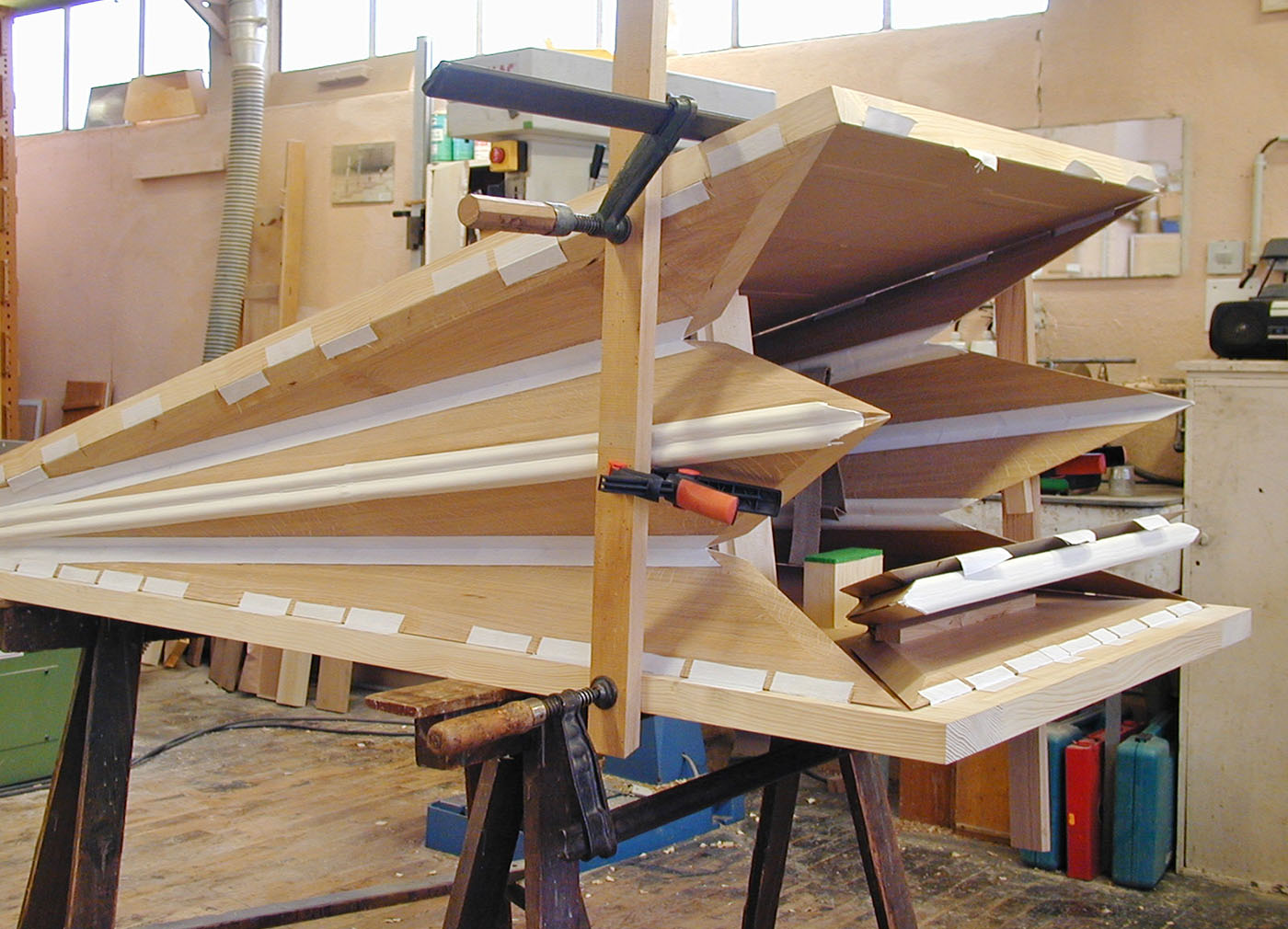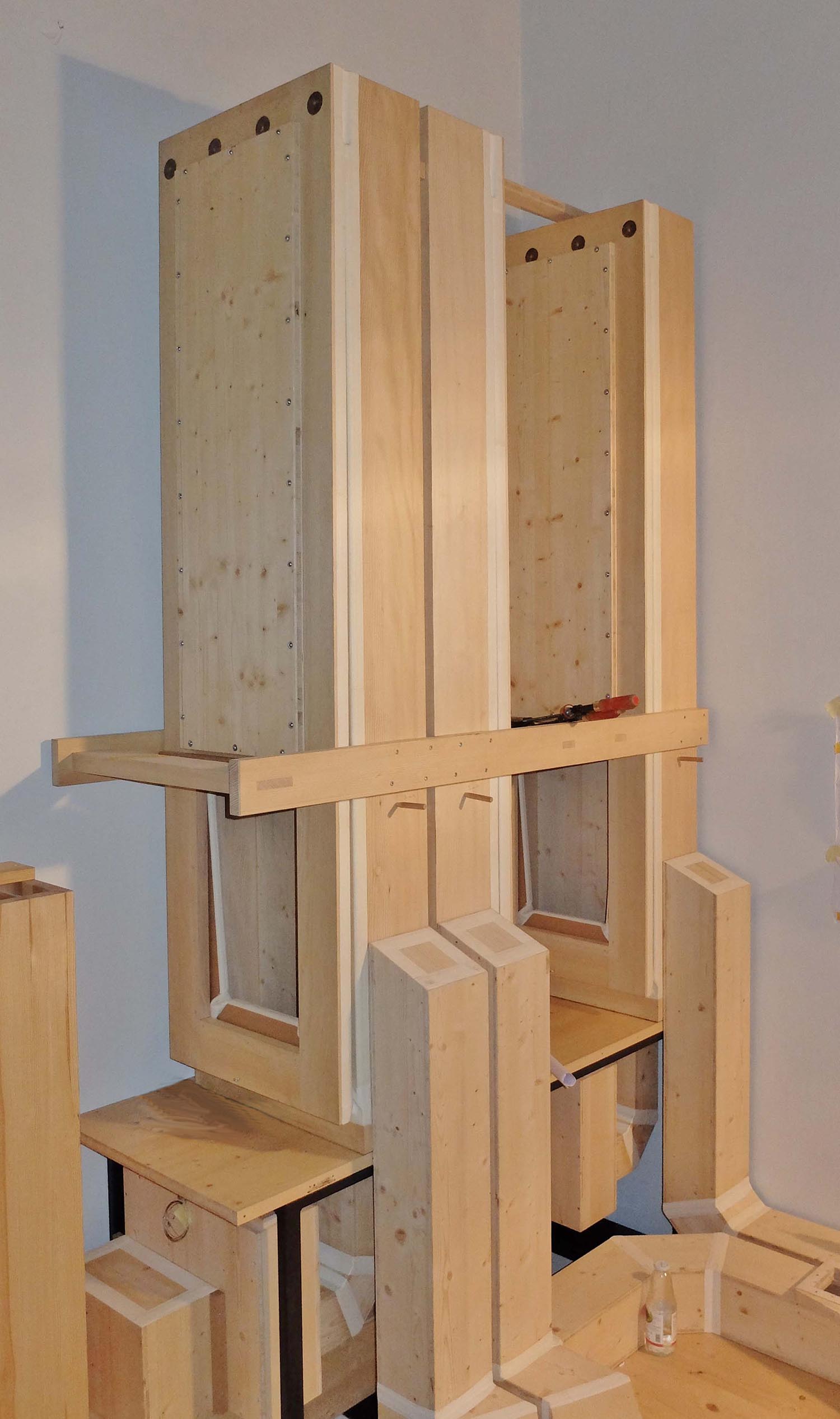 Wedge or parallel bellows, the same care is given to both forms.
Bellows are sited as close to the wind chests as possible.
The wind system normally employs wedge bellows and are made of spruce, the ribs are lined with paper, the hinges reinforced with linen tape, and covered with leather both inside and out. The hinge is reinforced by cord which pulls the bellows top to the frame.
Usually, our reservoirs are placed vertically in the base of the organ. However, for baroque style instruments, we also produce horizontal bellows on a bellows framework.
The wind trunks are made of solid wood.
The conveyances are made of a tin-lead alloy, cut and then soldered to measure.
Wind supply as direct and stable as possible, regulators have been developed with extreme wind demands in mind.